Renewables get a boost as Europe finds ways to do without Russian oil and gas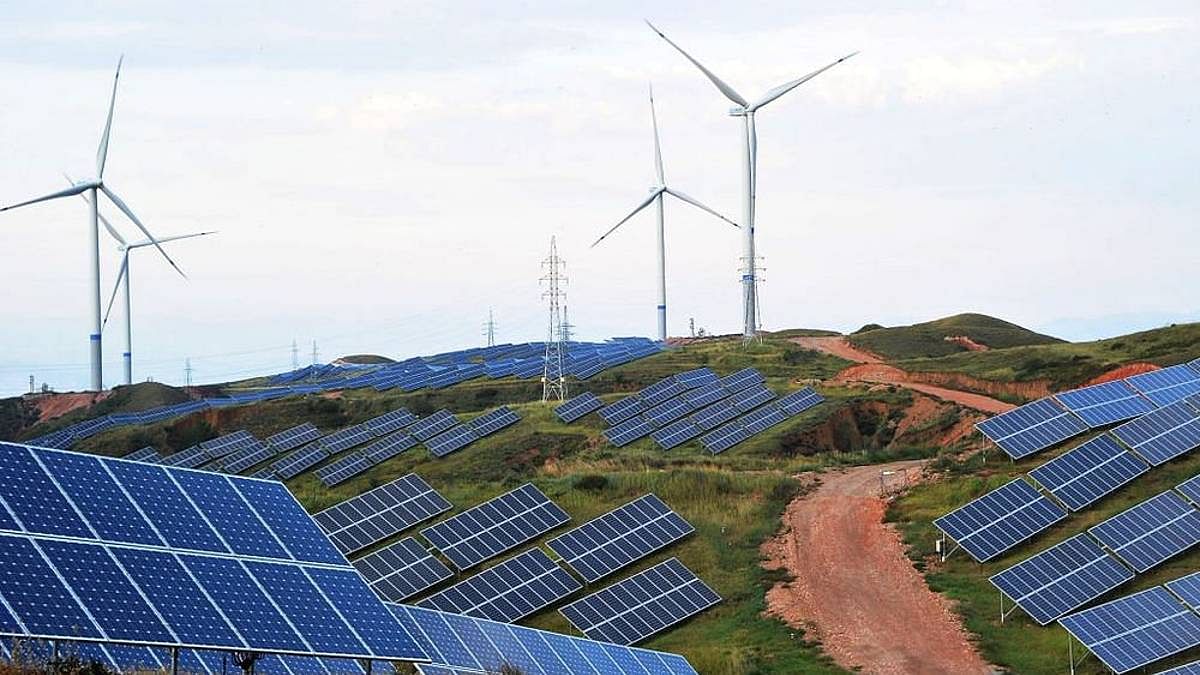 New Delhi: Even though global stocks have fallen sharply since Russia invaded Ukraine (US stocks fell 8% last Thursday, the worst annual start since 2009), the renewable energy sector has stood out, according to media. For the first time since the start of the pandemic in 2020, the European renewable energy index jumped almost 9.3% last week.
This index tracks the performance of European companies active in the renewable energy sectors, such as solar, water, biofuels, marine, wind and geothermal. It focuses on the largest companies and those with the most liquid stocks.
The strong performance of renewable energy stocks, as reported by major market websites, is the result of European nations seeking to distance themselves from Russian oil and gas supplies.
Russia is the third largest oil producer in the world, contributing about 10% of annual global production. Around 40% of Europe's natural gas needs are met by Russia.
---
Read also : India's renewables boom set to boost power exchange spot trading, says Indian Energy Exchange
---
Germany's new renewable energy policy
On Monday, German Economy Minister Robert Habeck reportedly announced plans to diversify into renewable energy. Europe's biggest economy has now set a 2035 target of switching completely to renewable sources like wind and solar for all its electricity needs, up from the previous goal of moving away from reliance on fuels fossils by 2040.
A draft amendment to Germany's law on renewable energy sources will be pushed into effect before the onset of winter, the country's economy ministry said. If successful, Germany would have to double its onshore solar and wind power capacity to 110 gigawatts (GW) from 52 GW and 54.4% GW respectively.
According to Gautam Mohanka, who runs Indian solar panel manufacturer Gautam Solar, and understands the industry market, "Everyone understands that you can't rely on other nations for essential things like energy because , as the Russian-Ukrainian crisis has shown, anything can happen at any time. Germany has promised to fully embrace renewable energy and it is important to invest in renewable energy now.
How the rest of the world reacts
Last week, shares of some major U.S. solar energy companies, such as Sunrun Inc. and Sunnova Energy International Inc., rose nearly 14% in intraday trading. Sunrun Inc. is one of the largest US residential manufacturers of solar panels and home batteries, and is headquartered in San Francisco.
The rise indicates how open investors are to diving into the renewable energy sector, as it remains one of the biggest options for the United States to move away from its dependence on Russian fossil fuels.
A large number of American and European energy companies, having weapons in Russia, have already accepted losses and have drawn up plans to leave.
British company Shell, which had collaborated with Russia on Sakhalin-2 – one of the world's largest integrated oil and gas projects – announced its departure from the joint venture on Monday. The project had also included the Russian company Gazprom.
Shell left a "27.5% stake in the Sakhalin-2 liquefied natural gas facility, its 50% stake in the Salym oil development and the energy company Gydan. Shell also intends to end its involvement in the Nord Stream 2 pipeline project," the statement said.
Shell CEO Ben van Beurden was quoted in the same statement as saying: "We are shocked by the loss of life in Ukraine, which we deplore, resulting from a senseless act of military aggression which threatens the European security. Our decision to go out is the one we make with conviction.
Other Changes
The Norwegian oil and gas company Equinor and the British company BP have also made similar changes. The latter said on its website that it "will give up its 19.75% stake in Rosneft (a Russian energy company)". The Russian government is Rosneft's largest shareholder. BP CEO Bernard Looney, from London, has also announced his resignation from the board of Rosneft with immediate effect.
Equinor's board, in its statement, said the company would begin the process of exiting Russian joint ventures and also decided to halt new investments in Russia.
"We are all deeply troubled by the invasion of Ukraine, which represents a terrible setback for the world, and we are thinking of all those who are suffering because of the military action," said Anders Opedal, President and CEO of Equinor management in the release. .
Equinor, like BP, is in partnership with Rosneft and has operated in Russia for over 30 years.
(Editing by Poulomi Banerjee)
---
Read also : Indian banks loan Rs 4,400 cr over 10 years for renewable energy works, says JICA India chief
---