Legal Implications of Sea Level Rise for Small Island States Explored in New World Bank Study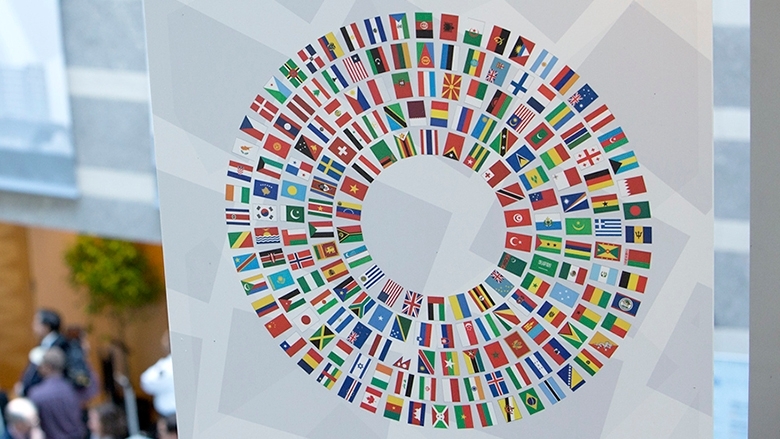 New study examines what rising sea levels mean for maritime rights, migration
and the economic opportunities of the Pacific States
SYDNEY, October 6, 2021 – A new World Bank study examining the potential legal implications of sea level rise for the maritime and legal rights of Pacific island nations provides a groundbreaking examination of key legal issues and highlights that some international legal conventions may need to be reconsidered.
The new study, Legal Dimensions of Sea Level Rise: Perspectives from the Pacific, outlines the latest developments in international law to support current political considerations in the Pacific and around the world. The report assesses how states would defend their existing territories and marine resources in accordance with international law in the face of rising sea levels and loss of land.
In addition, the report examines questions more existential for these countries, such as whether the state could continue if a nation became uninhabitable and the legal rights and implications for the mobility of citizens if people were to be relocated.
Global mean sea level will continue to rise throughout the 21st century due to the effects of climate change. In many areas, this will lead to increased coastal flooding, storm surges, cyclones and even loss of land. In small Pacific atolls, these impacts are expected to be more severe, with entire islands at risk of becoming uninhabitable. Along with the loss of homes and resources, the loss of land to rising seas would also have profound impacts on countries' legal and maritime rights.
"The impacts of climate change are a global concern, but the loss of territory is a real and clear threat to the very existence of Pacific states, and in particular of atoll nations," said Benoit Bosquet, regional director of the World Bank for Sustainable Development in East Asia. and the Pacific. "Such impacts would be unprecedented and create equally unprecedented legal questions. We hope that this work will provide useful analysis for Pacific nations and small island states facing these unique and difficult questions. "
The Pacific region has been a leader in examining policy and legal options in the face of sea level rise, most recently with members of the Pacific Islands Forum endorsing the Declaration on the preservation of maritime areas in the face of sea level rise linked to climate change in August 2021.
While the report highlights a range of legal and policy tools available to island states, a re-examination of current paradigms of international law is also suggested. One example is to clarify how territorial and maritime rights – including over resources – can be preserved in the face of rising sea levels. Something that the recent Pacific Islands Forum Declaration on Preserving Maritime Areas just did.
"As the impacts of climate change are felt, it is clear that adaptation alone will not be enough for small island states such as the Marshall Islands," said Acting RMI Chief Secretary Catalino Kijiner. "This work will be useful in informing government decision-making in the context of rising sea levels and will help guide how the international community can best provide island and atoll nations with the support we need." to meet these unprecedented challenges. "
The study, written by David Freestone and Duygu Cicek, was developed as part of the World Bank's work on Building Resilience in Pacific Atoll Island Countries with funding from the Global Facility for Disaster Reduction and Recovery (GFDRR).
The World Bank works in partnership with 12 Pacific countries supporting 87 projects totaling $ 2.09 billion in commitments in sectors such as agriculture, health, education and employment, resilience and adaptation to climate change, energy, fisheries, rural development, economic policy, macroeconomic management, aviation and transport, telecommunications and tourism.
/ Public distribution. This material is from the original organization / authors and may be ad hoc in nature, edited for clarity, style and length. The views and opinions expressed are those of the author (s).
here
.