DILG supports LGUs in municipal water protection in WPS: Año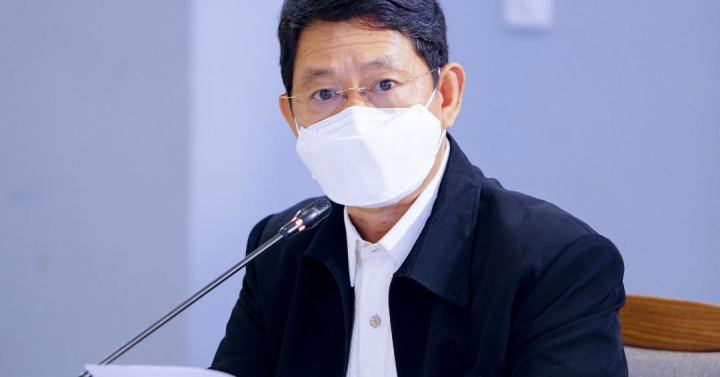 MANILA – The Ministry of the Interior and Local Communities (DILG) urged local government units (LGU) to improve their municipal water management and even assured them of its support in the protection of municipal water and local aquatic resources in the West Philippine Sea (WPS), in particular by strengthening law enforcement against illegal, unreported and unregulated fishing.
DILG Secretary Eduardo M. Año said based on the results of the Department's Fisheries Compliance Audit (FishCA), which monitors LGU's application and compliance with Republic Law 8550 or of the Philippine Fisheries Code of 1998, LGUs must continually improve their management of municipal waters.
He said, for example, that some of DILG's partner non-governmental organizations (NGOs) have reported a high incidence of possible encroachments of commercial fishing vessels in municipal waters through the use of Visible Infrared Imaging (VIIRS) technology. Radiometer Suite).
He said that since LGUs are "at the forefront of ensuring food security, especially during the pandemic period," the Department is committed to building the capacity of coastal LGUs for transparent and participatory management of food security. municipal waters, in accordance with national fishing laws.
"This enables LGUs to ensure an adequate local food supply from municipal waters, manage their local food supply chains and bring markets closer to people, and ensure the continued livelihoods of fishermen and others. communities benefiting from local aquatic resources, "he said in a press release. on Sunday.
Año also said there is a need to establish catch control rules (HCR) and other measures that LGUs can use as a benchmark in enforcing regulatory measures for the sustainable use of fishery resources.
Assessing the quality of municipal water resources and documenting fish catches, he said, will further enable LGUs to monitor the abundance or depletion of their resources.
Año said municipal fishermen also need technical assistance and capacity on sustainable fishing practices as well as modernization of vessels and equipment.
Implementation of the fishing code
Meanwhile, lawyer Odilon L. Pasaraba, assistant secretary for special concerns-Atty of the local government sector. Odilon explained how the DILG enjoins LGUs to maintain the execution of their mandates under the Fisheries Code.
He said the ministry continues to improve FishCA through a validation process that will be undertaken in cooperation with various government agencies such as the Ministry of Agriculture-Bureau of Fisheries and Aquatic Resources, the Ministry of Environment and Natural Resources and partner non-governmental organizations. (NGO).
"This has already been tested in the Manila Bay area and is currently under evaluation or study if it can be implemented nationally," he said during the meeting. recent presidential communications operations office virtual press conference with the national WPS working group.
Pasaraba said DILG continues to direct LGUs to integrate coastal resource management into their local development plans which will map and guide LGUs on their commitments to municipal water management according to their technical and institutional capacities.
"Municipal water management is vital for food security and ensuring the livelihoods of small-scale fishermen and the sustainable use of resources for future generations," Pasaraba said.
According to the Philippine Fisheries Code, "municipal waters" include not only streams, lakes, inland water bodies, and tidal waters within the municipality that are not included in protected areas. as defined in RA 7586 or the law on the integrated national system of protected areas, public forest, woodland, forest reserves or fishing reserves, but also marine waters between two lines drawn perpendicular to the general coastline from points where the limits of the municipality touch the sea at low tide and a third line parallel to the general coastline including the offshore islands and 15 kilometers from these coasts. When two municipalities are located on opposite shores that there is less than 30 kilometers of marine water between them, the third line must be equidistant from the opposite shore of the respective municipalities.
Administrative Order No.29, 2012 series, ordered that WPS be named as those sea areas on the west side of the Philippine archipelago. These areas include the Luzon Sea as well as the waters around, in, and adjacent to the Kalayaan and Bajo De Masinloc Island Group, also known as the Scarborough Shoal. (RP)